Name: Joel Theriault
Occupation: Commercial Bush Pilot, Lawyer focused on Environmental Law, fishing & hunting guide ...
Home Town: Foleyet, Ontario
Message from the Author: I see things that others don't. I question policies that others won't. From a young age I was taught to harvest at a sustainable level, because it was in my interest to maintain the land. We all feel environmental degradation to some extent. Those closest to the degraded environment experience an additional loss. Those that make additional uses of the land base (hunting, fishing, trapping, water consumption) suffer an even greater loss. My heritage is directly at stake with the degradation of Northern Ontario. The recognition of the great loss I am rapidly suffering due to the degradation of Northern Ontario has caused me to take a variety of actions, including building this web site.
Many people believe that only "tree huggers" would be fighting for the preservation of the forests in Northern Ontario. The pictures on this page are intended to clearly portray an alternative view. Those who should and may be fighting for the protection of the environment are a diverse group. I fight to protect the environment of northern Ontario because I derive my entire livelyhood from it being pristine, a large portion of the daily diet, my heritage, my favorite source of recreation, and the water I require for all my basic needs.
Its the aim of the forum to provide an open area where thoughts and discussion can occur. Please join me there ;)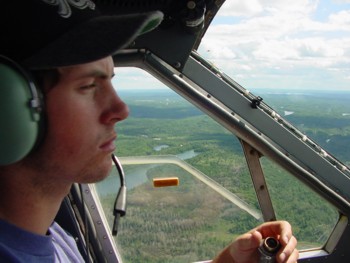 General Discussion Gallery NOW OPEN... Come discuss